Let's Make Yarn Wrap Leaves!

Here is a leaf themed 'invitation to create' to try this week. It has the added bonus of being brilliant for developing fine motor skills too! you!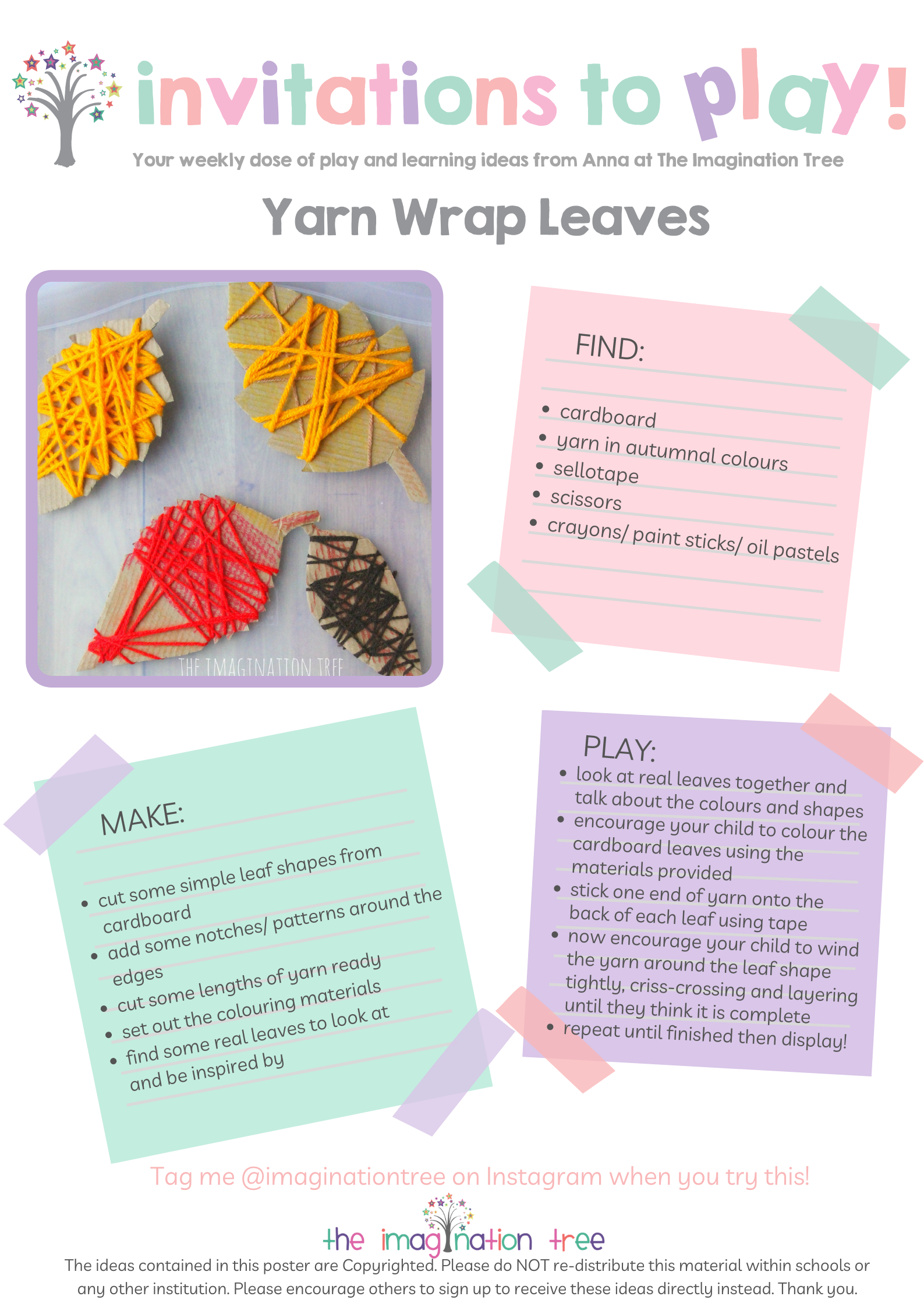 Instructions
Find:
cardboard
yarn in autumnal colours
sellotape 
scissors
crayons / paint sticks / oil pastels
Make:
cut some simple leaf shapes from cardboard
add some notches  / patterns around the edges
cut some lengths of yarn ready
set out the colouring materials
find some real leaves to look at to be inspired by
Play:
look at real leaves together and talk about the colours and shapes
encourage your child to colour the cardboard leaves using the materials provided
stick one end of the yarn onto the back of each leaf using tape
now encourage your child to wind the yarn around the leaf shape tightly, criss-crossing and layering until they think it is complete
repeat until finished then display!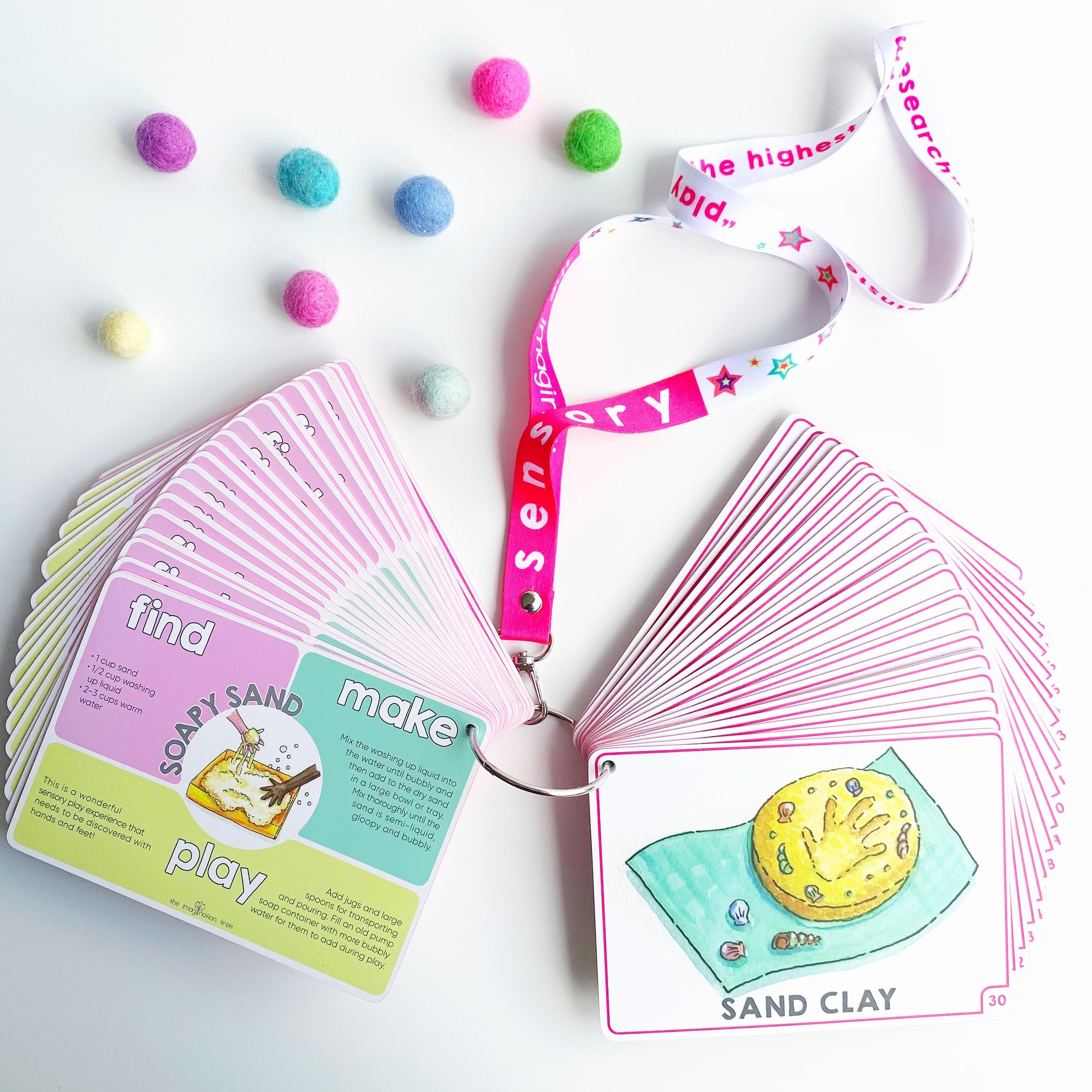 If you haven't taken a look at my Invitations to Play Activity Cards, come and take a look! 
There are two themes - sensory and literacy - and both have 52 different fun activities in each for you to do at home :)