Here's a lovely activity that uses an adapted play dough base recipe from my Sensory Invitations to Play cards!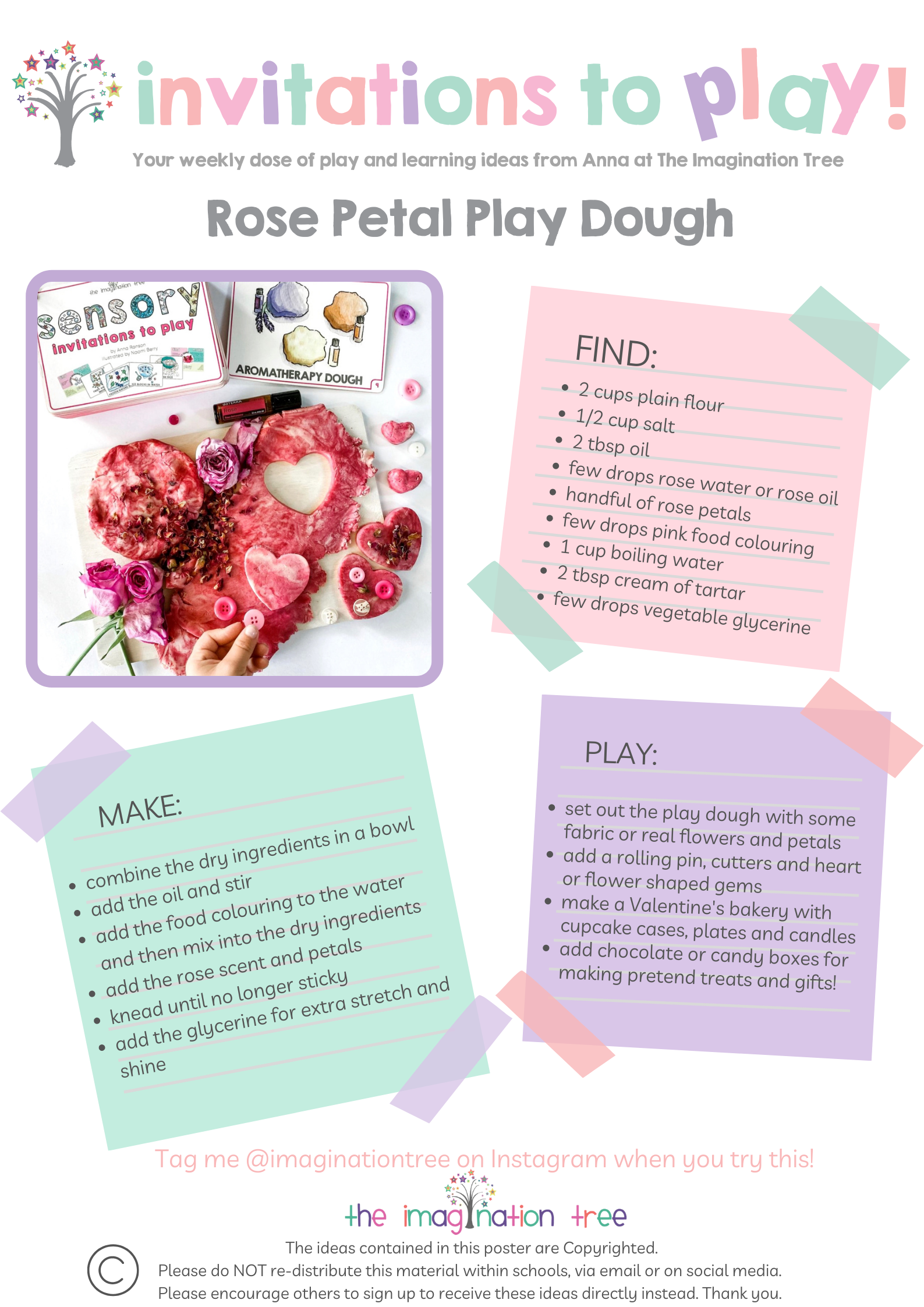 If you haven't already got yourself a set of my Invitations to Play Cards what are you waiting for?!  You can grab them here in my online store!
Instructions
Find:
2 cups plain flour
1/2 cup salt
2 tbsp oil
few drops rose water or rose oil
handful of rose petals
few drops pink food colouring
1 cup boiling water
2 tbsp cream of tartar
few drops vegetable glycerine
Make:
combine dry ingredients in a bowl

add the oil and stir

add the food colouring to the water and then mix into the dry ingredients

add the rose scent and petals



knead until no longer sticky
add the glycerine for extra stretch and shine
Play:
set out the play dough with some fabric or real flowers and petals
add a rolling pin, cutters and heart or flower shaped gems
make a Valentine's bakery with cupcake cases, plates and candles
add chocolate or candy boxes for making pretend treats and gifts!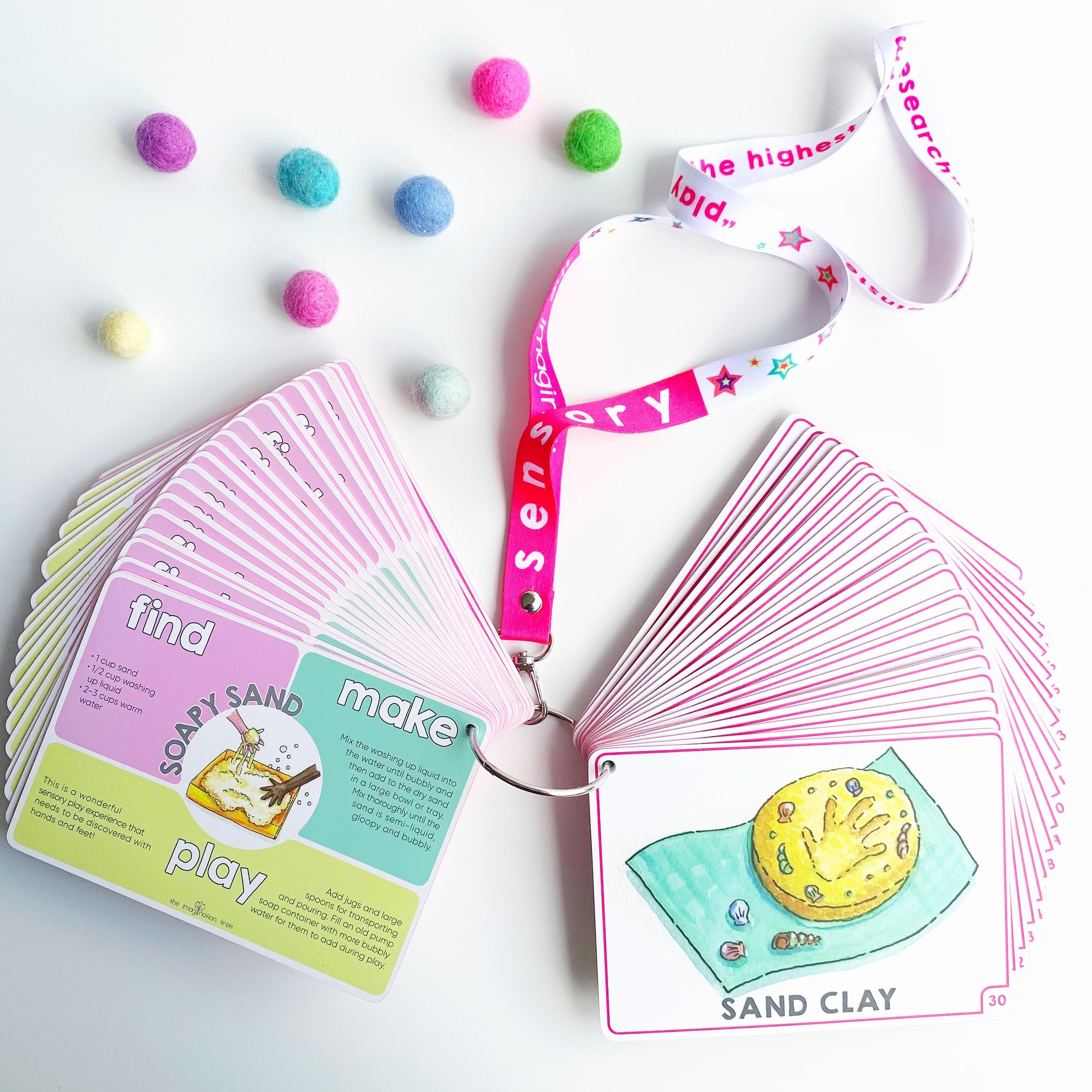 If you haven't taken a look at my Invitations to Play Activity Cards, come and take a look! 
There are two themes - sensory and literacy - and both have 52 different fun activities in each for you to do at home :)