Lavender Cloud Dough Invitation to Play
Easy to make, extremely engaging and actually keeps the kids calm and relaxed!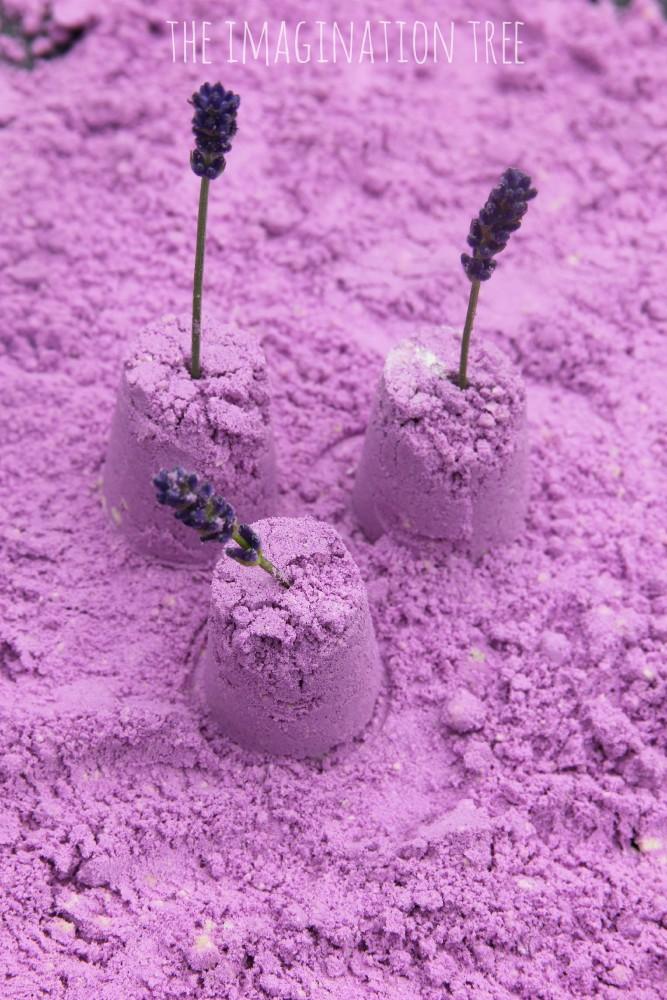 Instructions
Find:
fresh lavender
lavender essential oil
plain flour
vegetable oil or coconut oil
purple chalk (grated) or powder paints
Make:
Add a few drops of lavender essential oil to 1/2 cup of your chosen oil. Then mix this into 4 cups of plain flour and rub together until it resembles fine breadcrumbs or damp sand.
Add in some purple grated chalk or powder paint if you wish to colour it. Pull the heads off some fresh lavender and mix those through the cloud dough.
Double or even triple this recipe for a larger amount for multiple kids to play with.
Play:
Set out the lavender cloud dough in a large under-bed storage box or a shallow tray along with cups, scoops and sand moulds.
Add pretend play tea set, tubes, ice cube trays, fresh herbs and bowls to extend the play further!
Lavender cloud dough will keep for a long time as long as it is stored in a dry place and not allowed to get wet.
Enjoy!