An easy-peasy literacy play idea that can be adapted in many ways to suit your little learner

This activity can be found in my Literacy Invitations to Play cards and is a firm favourite with teachers and parents who have started using them.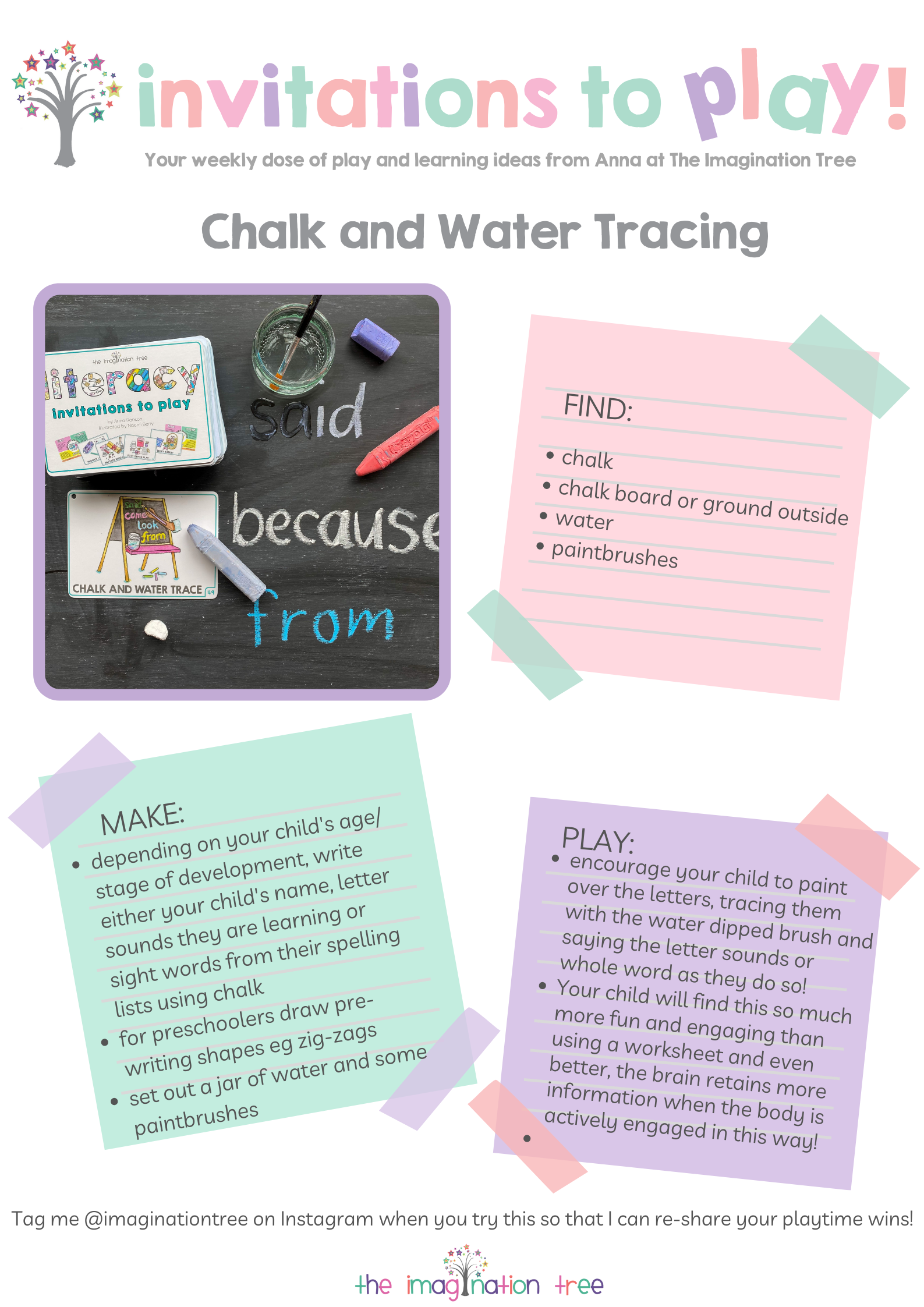 Instructions
Find:
chalk
chalkboard or ground outside
water
paintbrushes
Make:
Depending on your child's age/ stage of development, write either your child's name, letter sounds they are learning or sight words from their spelling lists using chalk. For pre-schoolers draw pre-writing shapes eg zig-zags.  Set out a jar of water and some paintbrushes. 

Add in some purple grated chalk or powder paint if you wish to colour it. Pull the heads off some fresh lavender and mix those through the cloud dough.
Double or even triple this recipe for a larger amount for multiple kids to play with.
Play:
Encourage them to paint over the letters, tracing them with the water dipped brush and saying the letter sounds or whole word as they do so!
Your child will find this so much more fun and engaging than using a worksheet and even better, the brain retains more information when the body is actively engaged in this way!