Here's a fun way to work on early reading and word building skills if your child is at this stage in their literacy skills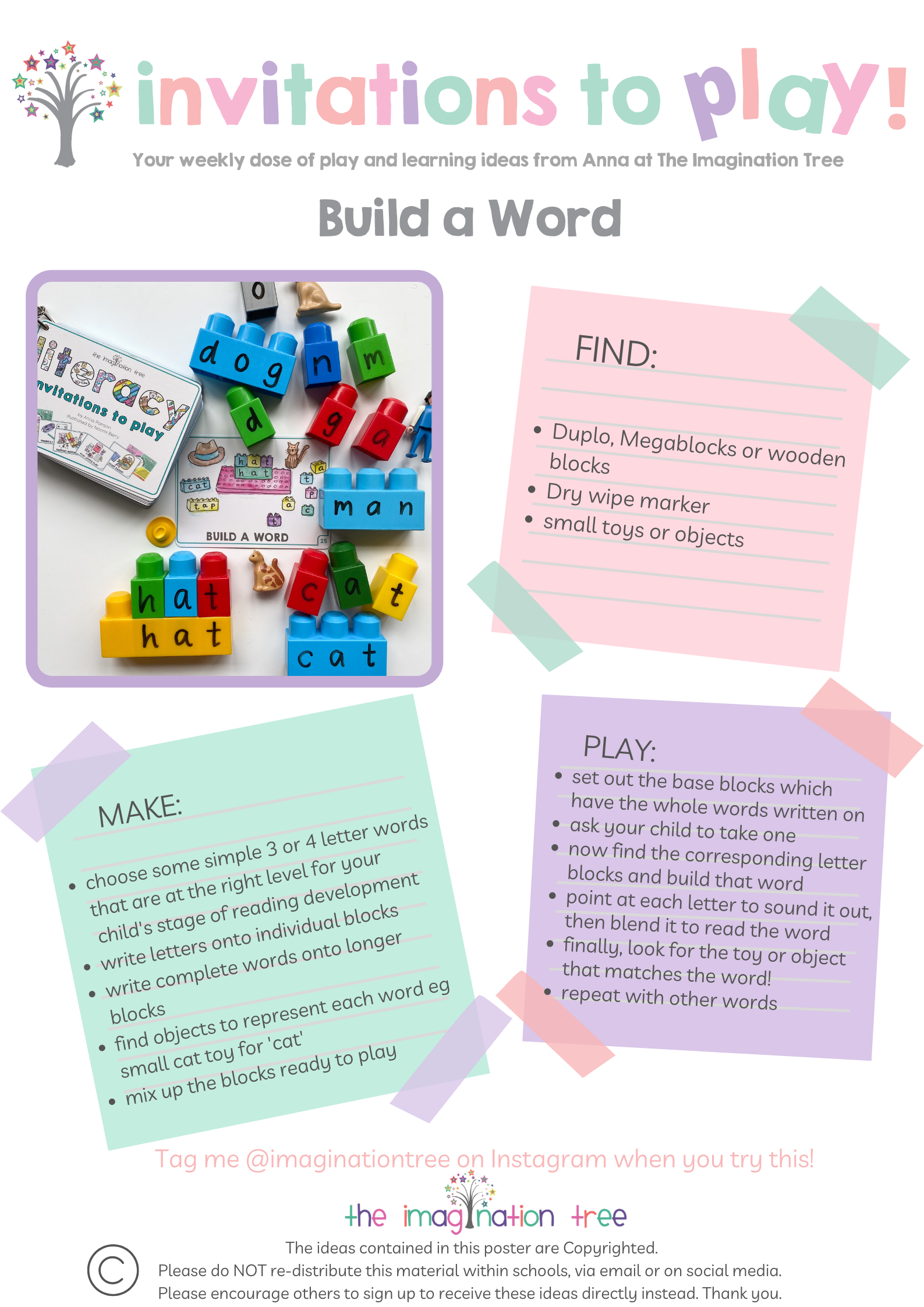 This idea comes directly from my Literacy Invitations to Play Cards which you can find here in my online store!
Instructions
Find:
Duplo, Megablocks or wooden block
dry wipe marker
small toys or objects
Make:
choose some simple 3 or 4 letter words that are at the right level for your child's stage of reading development

write letters onto individual blocks
write complete words onto longer blocks
find objects to represent each word eg small cat toy for 'cat'
mix up the blocks ready to play

Play:
set out the base blocks which have the whole words written on

ask your child to take one

now find the corresponding letter blocks and build that word
point at each letter to sound it out, then blend it to read the word
finally, look for the toy or object that matches the word!
repeat with other words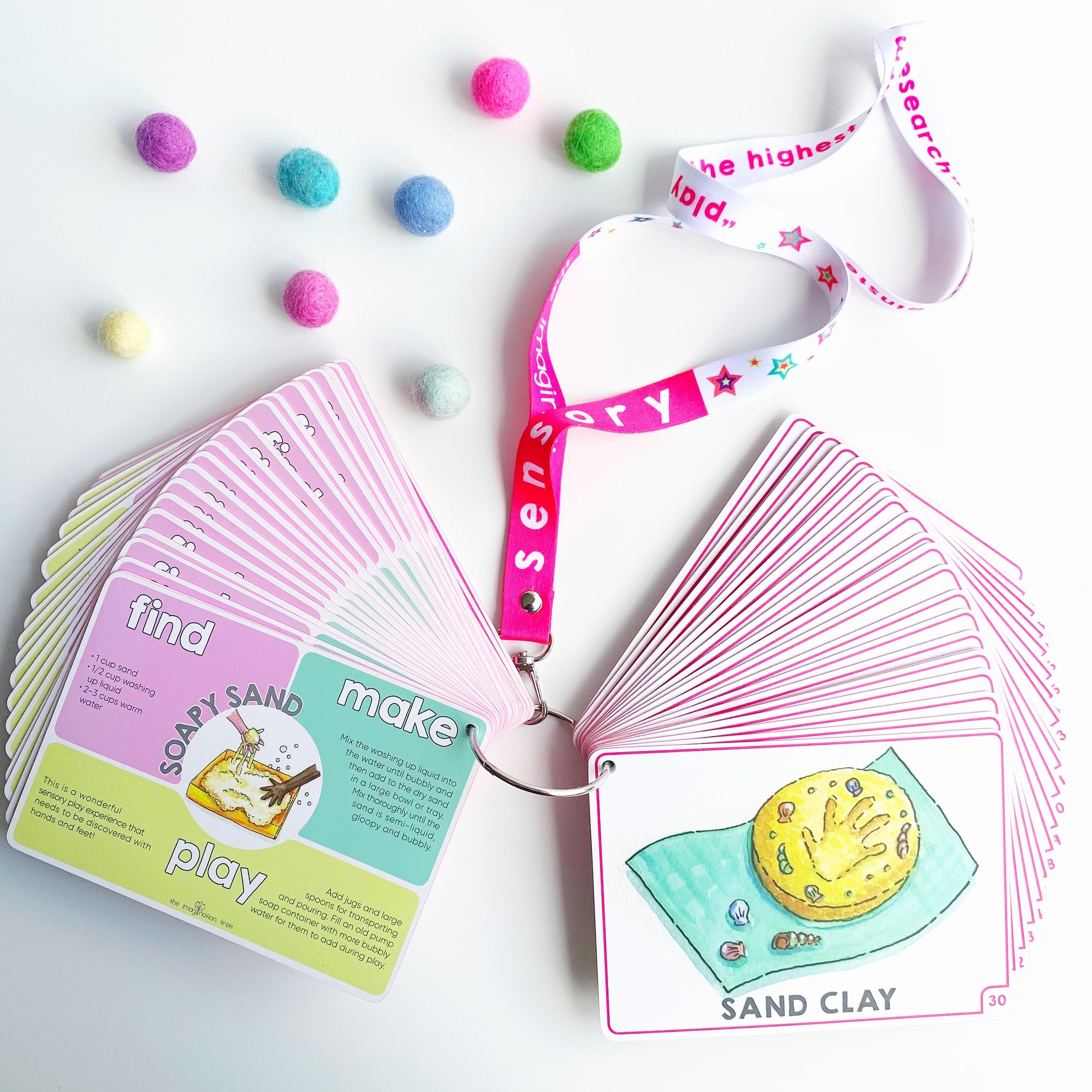 If you haven't taken a look at my Invitations to Play Activity Cards, come and take a look! 
There are two themes - sensory and literacy - and both have 52 different fun activities in each for you to do at home :)