This week on my Instagram feed I have been sharing some fun ideas for learning activities using Poppit toys and a couple of Reels have been super popular, so I'm sharing them here with you!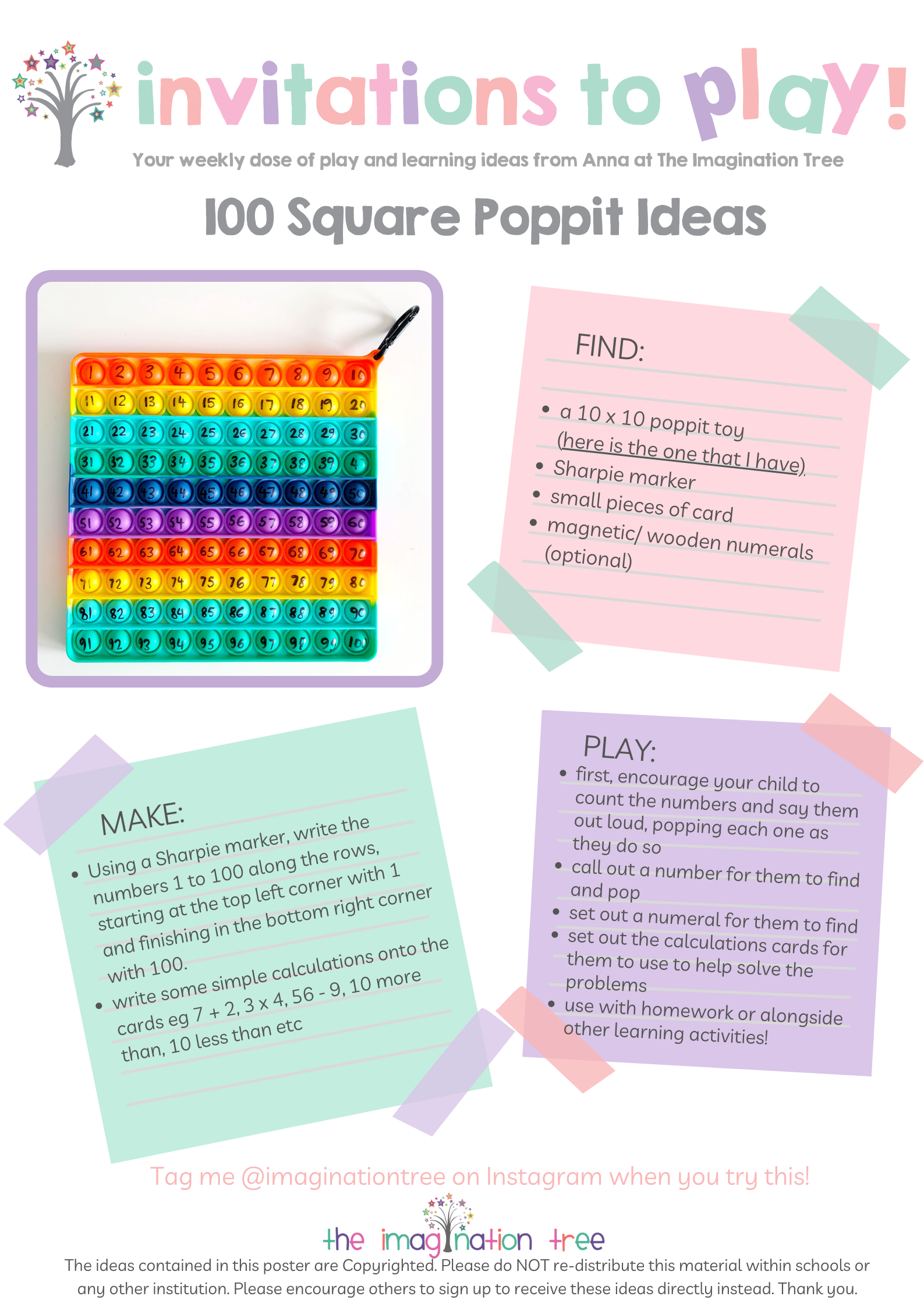 Instructions
Find:
10 x 10 (100 square) Poppit toy (this is the one I have)
Make:
Write numbers 1 to 100 on the blank 100 square, starting in the top left corner. Write some simple calculations onto the pieces of card (if your child is at this stage) otherwise, no other materials are needed!

Play:
First ask your child to just explore the 100 square Poppit, encouraging them to call out the numbers that they see as they pop each bubble. Now call out specific numbers for them to find eg "pop the number that shows your age", "pop the number on our door" etc.
For older ones set out the calculations cards saying simple sums such as "7 + 5" and encourage them to use the 100 Poppit to find the answer. You could also call out challenges such as "pop the number that is 10 more than 44" or "show me 5 less than 10"
There are so many ways to play with a 100 square Poppit and they make a brilliant, hands-on learning support tool for the classroom and homework!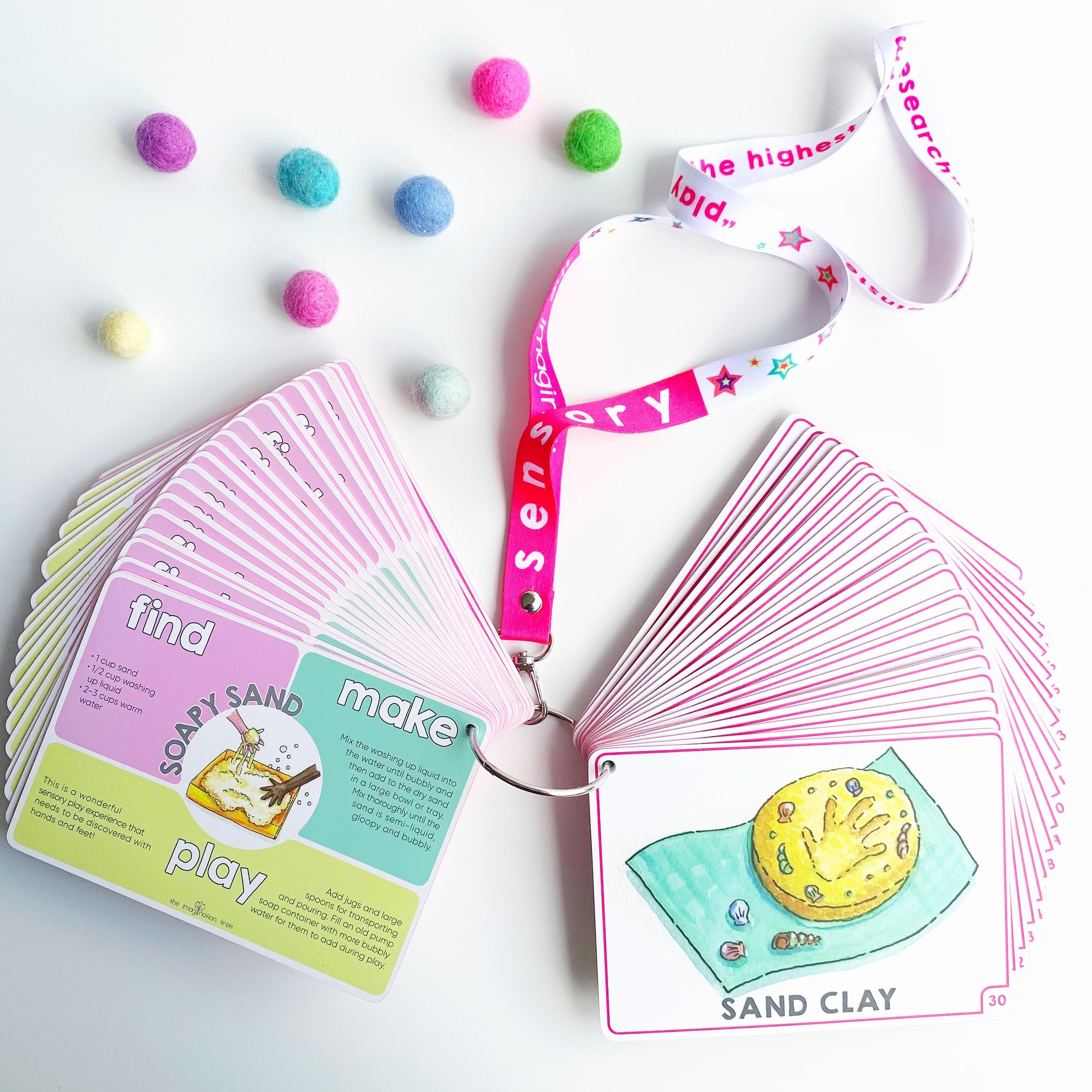 If you haven't taken a look at my Invitations to Play Activity Cards, come and take a look! 
There are two themes - sensory and literacy - and both have 52 different fun activities in each for you to do at home :)