Fruit and Herbs Water Tub
5 minutes preparation time and a real feast for the senses!
Here's a simple activity my children love doing that keeps them engaged for ages. It's a simple and open-ended play that is suitable for children of all ages.
This is one of the ideas from my Sensory Invitations to Playbook.
I hope you enjoy this idea! It can be done outside too when the weather is perfect. 
Love Anna x

P.S: If you enjoyed this activity, you'll want to check out my playful parenting membership site - PlayLab. I'm hosting a free 3 part video workshop that will teach you simple ideas to take screen time to playtime. Keep your eyes peeled for my email to the workshop. x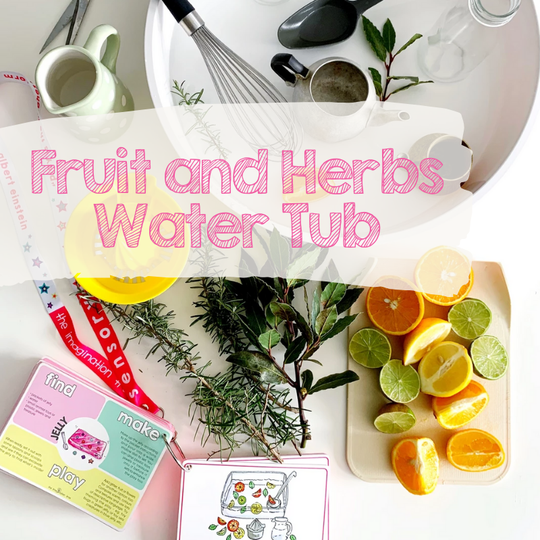 Find:
sliced fruits such as limes and lemons
fresh herbs such as mint and rosemary
water
juicer
ladles and cups
Make:
half fill a large tub with water then add the fruit
set up the utensils next to the play space
add a towel nearby
Play:
encourage them to investigate using their sense of taste, touch, and smell
suggest imaginative play such as making soups and smoothies
encourage role play such as a cafe and whatever else they can think of!